Get into the festive spirit with those Christmas flavours and displays
Chocolates, sweets and more…….
The Chocolate Box, Holmfirth, is a specialist Confectionary and Gift shop located in Holmfirth. As well as a large variety of sweets, Belgian chocolates and other confectionery they also do Family Comfort boxes, Couple's Snack boxes and Lovely Treat Boxes. These will soon be Christmas themed.
They specialise in high quality Belgian Artisan Chocolates and are especially proud of their 'bear room' which houses a wide variety of Steiff, Charlie, Kaycee and Merrythought bears, many of which can be ordered in, especially for you.
Check out their Facebook page and website below for more information.

The Chocolate Box are offering a free delivery service within 4 miles of their shop.

Flowers for every occasion……
I don't think there are many people who wouldn't love flowers from Hobson's…. I know I do! A family run business, Husband and wife team Lesley and John have been in the shop in Holmfirth for 22 years. They specialise in flowers for all occasions, but have have a large selection of exotic, unusual and traditional flowers and plants.

Many people may think that Hobson is the family name, but the name Hobson had already been synonymous with Holmfirth for many years and therefore they made the decision to keep the name.

During lockdown and the virtual market, they are continuing to operate and are taking orders either on-line or over the telephone so please do not hesitate to contact them.

Free Delivery on Door/Christmas Wreaths and Christmas Arrangements
Lily Pickles of Holmfirth
Artisan chutneys, pickles, jams & marmalades
Lily Pickles ….. a well known name around Holmfirth.

Lily Pickles produce a range of pickles, chutneys and relishes which are genuinely hand-made in Yorkshire, using traditional equipment and preserving techniques.
Their products are preserved naturally by sugar and vinegar, with no artificial preservatives, flavourings, colourings or
e-numbers.
Wherever possible, they use locally sourced, organic or Fairtrade produce. Only fresh fruit or vegetables are used, never frozen or pulped (unless the recipe requires it such as sultanas).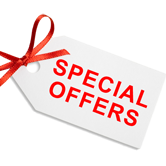 Free Delivery in HD9 Area
Exclusive, hand-made Belgian chocolates
Made at the Meadow Chocolates is a small business producing a wide range of handmade, flavoured and decorated chocolate bars, buttons, lollies as well as a range of seasonal chocolate.

All of Judith's products are hand made using only top quality Belgian Callebaut chocolate and she pays as much attention to the aesthetics of her products as she does the taste, so you can expect some lovely Christmas products to decorate your table or give as gifts.
To see a range of Judith's creations follow her website and social media links below. But be warned, don't visit when you are too hungry!

Sauces, pickles, nuts and more…
New Yorkshire Emporium is a small family business led by husband and wife team Guy and Carly.
Yorkshire lad, Guy, maker of madness, has over 20 years of experience in the catering industry. Guy crafts (in small batches to ensure quality) a unique range of sauces, pickles, rubs and nuts, which combine traditional flavours, with a bit of Yorkshire magic.
All products are made with all natural ingredients, are made by hand, are suitable for vegans and are gluten free.
New Yorkshire Emporium's range includes:
• 8 crazy flavours of twice oven roasted nuts – including super hot By'eck! Chilli, smoky Ey'up Y'all Maple Bourbon, fruity Sweet Thai'Eck Chilli N' Lime, Smoked Salt and Cider Vinegar, and (sounds weird but tastes good) Beetroot N' Liquorice;
• Screaming Blue Murder Rhubarb Ketchup – made using rhubarb grown in Guy's garden in Holmfirth;
• Chuffin By'eck! Chilli Sauce – a smoky roasted vegetable based sauce perfect as a cooking sauce, dip or marinade;
• By'eck! Cor'limey Mango Chutney – winner of 2 stars in the Great Taste Awards. The battle of the pickle tray! Chilli, lime and mango.
Check out their website for gift boxes, bulk buy offers, limited edition new products and recipes and follow them on Facebook and Instagram

And, don't be put off by some of the flavours you may not normally like, you won't understand how yummy some of these products are until you try them!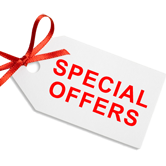 Free Delivery to Holmfirth, Honley and surroundings
Free collection from Netherthong
Special offer for Upperthong Christmas Market only: Use code UPPERTHONGXMAS at checkout for 10% off
Independent retailer of whole foods, health supplements, sports nutrition, personal care and household products.
The shop itself, as many in the local community would know,, has been around for over 20 years; despite owners coming and going, it's purpose has always remained the same, to serve the local community with a friendly place to buy their wholefood essentials.

Since Natalia and James have taken over, they have continued traditions, but also introduced a sizeable plastic-free shopping section to the store, as well as offering quality supplements, organic cosmetics and specialist foods.

Their Zero Waste shopping section is amazing, and I wasn't aware that it was there for quite a while. It currently has over 50 food options and continues to grow. Simply bring your empty containers and glass or plastic bottles and they will refill them.
They can refill:
Shampoo, conditioner and body wash gel.
Dried food such as pasta, nuts and dried fruits etc.
Cleaning products such as detergents, floor cleaner, fabric softener and many more.

Have a look at their social media pages for more information…..you will be amazed what they have available in such a small space.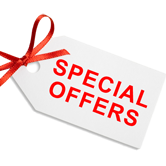 Free Delivery and Free Gift Wrapping Locally