Craft & Handmade Products
When you buy something that is handmade or handcrafted, it is extra special….
Meet Amy, the creative force behind A.H. Creations. Having enjoyed craft work from a young age, she has started her business to fit around her little boy.
Amy not only makes wax melts and hand poured candles, but also small gifts such as handmade resin keyrings, resin baubles and resin pens. All of Amy's wax is soy, making it not only more eco-friendly, but also make the products last for longer.

Her candles and wax melts are CLP compliant.

Browse Amy's Etsy stall for more information or there are lots of her products on the social media links below.
Hand-crafted jewellery from vintage and unwanted metal
Meet Jo, creator of Brownfish Designs. Fairly local to Holmfirth, living In Stocksbridge, she has always had a love for craft, art and design.
Jo loves to find unwanted treasure (or scrap metal!) and make her products from this. Consequently, no jewellery is ever the same. Due to her creativity her products are always changing so follow her on her social media channels to see any new creations!
All items are carefully packaged for delivery.
Hand-made clay and wooden products….
Katy describes herself as a self-made and self-motivated business. She sells handmade clay and wooden home accessories and Christmas decorations which are locally and personally made.
Below is a link to her Etsy shop and you can follow more of her creations on her social media links below.
Ever wondered what hygge is? ………
Meet Grace and Huw, their story began whilst on a dream holiday in Canada. They fell in love with the natural beauty of the Canadian Rockies – the sights, the smells and the outdoor culture. Believing that smell can transport you to a particular memory or experience – a certain time and place, the Holme Valley Hygge seed was planted.

Pronounced "hoo-ga," Hygge is a Danish concept; it cannot be translated to one single word but encompasses a feeling of cosy contentment and well-being through enjoying the simple things in life. How Hygge is found, is personal to everyone. For one person it may be relaxing on the sofa in your PJs in front of the fire with a warm cup of tea and your favourite book. For someone else it may be peacefully swinging in a hammock in an alpine forest beside a lake, listening to the morning chorus. There is no right or wrong way to find your hygge moment.

Grace and Huw are offering a variety of ways to help you find Hygge with their candles, small gifts and wax melts in a variety of scents including Christmas scents and more unusual ones such as twilight bonfire.
Find your Hygge by clicking on the links below….

Free local delivery to HD9 area
Rustic wooden creations….
Logimalz was established by Jack, when he was 12 years old, now just 14! At the age of 8 he was introduced to creating "animals" from pieces of wood and made a giraffe whilst visiting a National Trust property.

18 months ago, whilst moving some wood from one area of the house to another, he found his old giraffe. From here, Logimalz was created (……..animals made out of logs!) His next animal project was a pig, featured across.

Last year, Jack worked alongside his friend and co-worker Lucy, but unfortunately, they are not able to "work" together at these times.
Jack no longer just creates animals, he branched out (ignore the pun!) into the Christmas market last year. You may spot many of his reindeers around Upperthong, where they sold out at the Upperthong Christmas Fayre last year!.
Jack can be contacted by messaging him on the social media accounts below and follow him for his latest creations!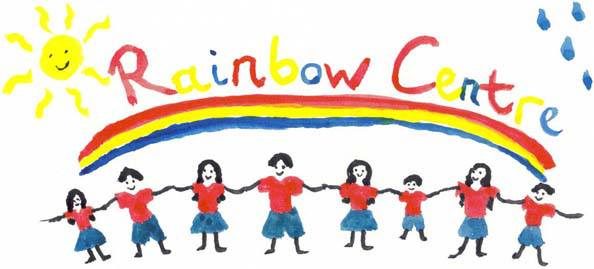 Jack supports a charity that is close to his heart, a place he visited in Easter 2017, The Rainbow Centre, Sri Lanka. It is a UK Registered Charity, founded in 2005, that provides daily education, food, welfare, medical treatment and loving support to children living in south western Sri Lanka. Its key aim is to enable children to obtain an education and break the cycle of poverty.
Jack has chosen to give 25% of his profits from Logimalz sales to this amazing charity. The corona virus pandemic has hit here hard, so he is more determined than ever to help them.
A splash of colour? Or something to snuggle into?
Another seamstress in Upperthong….. but making different products – cushions. Sarah appreciates that there are too many beautiful materials in the world, as a musician, she wanted something to do to fill her time at the moment.

She started her project around 9 weeks ago; she wanted to be creative whilst spending some time with her dad – who taught her how to sew!

The "small project" has grown and she has now made over 100 cushions with lots of very happy customers. Sarah has also recently bought some lovely festive fabrics, so grab yourself a Christmas cushion or two to help decorate your house over the festive season.

More images of Sarah's cushions can be found on her Instagram account below, drop her a message, she is very responsive!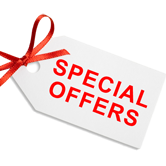 10% discount for orders made through this Christmas market
A personalised product for everyone?
Marigold are a small home based start-up business supplying a range of tins, tubs, boxes and plaques that can be individually personalised.
There really does seem to be something for every occasion.

Check out their website and Facebook page for all their products and email them.

Louise and Steve who run Marigold are not local to Holmfirth, so are willing to do a giant drop on one day at the village hall to avoid postage. Drop them an email to arrange this, or else postage is also available.


Handmade personalised wooden gifts keepsakes and decorations
Having a shop in the centre of Holmfirth, many will know that Nellie's sell a range of handmade personalised wooden gifts, keepsakes and decorations.
But did you know that they sell a variety of high end wooden toys which can also be personalised?
Nichola and her team design and make many of their own products on their premises for lots of different events. For Christmas they produce luxury Christmas eve boxes, decorations, cards, treat boards and bunting.
I'm sure you will agree, yet another business who can provide that extra special gift?
Free gift wrap service and a free Nellie's Wooden Workshop decoration with every order when quoting 'UPPERTHONGXMAS'
Fused glass and stained glass Christmas decorations, gifts and workshops in glass
Since first learning the techniques of stained glass in 2008, Pam has been hooked! And has since expanded her repertoire to include the art of kiln-formed glass, or glass fusing.
Pam has also been teaching stained glass art from her home workshop for the last 6 years, helping to create beautiful pieces of glass art (gift vouchers available for these workshops).
Take a look at her website & social media to see the Christmas decorations and gifts for sale. Commissions are also undertaken, so if you gave something specific in mind please get in touch.

Free gift wrapping for Upperthong Christmas Market customers
Tweed of Holme is a family run business, it brings together a wealth of experience in the textile industry along with a love for our local area.
Starting with the traditional flat caps and hats, we are steadily building our products using our locally woven and manufactured Tweeds.
We are delighted to bring in a range of bunting for the Christmas Fayre and we excitedly await the arrival of Tweed dog collars and leads, whilst also increasing our range of homeware including cushion covers, made to order curtains and blinds.

Follow them on Instagram or have a look at the website, or give Jason a call on 07753 568202
Pretty things for all occasions…..
Sarah is one of our local residents of Upperthong. She started off making bunting & pretty things for all occasions – wedding commissions, birthday celebrations or for everyday enjoyment.

Recently her sewing machine has been hot from making face coverings (100% cotton), but did you know that she also makes children's aprons, cards and small animal snuggle cubes!

Sarah will also make bespoke items if requested. In the past she has made bunting for weddings, with matching aprons for bridesmaids and 'make your own' bunting kits for bored bridesmaids.

She is also able to upcycle keepsakes such as making memory cushions from fabric or sentimental clothing brought to her.

If you want to see what creations she makes next, follow her on Instagram or Facebook on the following links.