The Village Hall committee has secured some of the best talent for exceptional bi-annual comedy nights since 2014. (Each evening is organised by Off the rails Comedy Club). These nights have proved extremely popular with local audiences from the village itself and stretching to all surrounding areas.
Typically priced at approximately £12-15 per ticket, the event is both affordable and great fun. The evening opens at 7.30 pm with the last act usually finishing between 10.30/11pm. These events do sell out and with the Hall capacity at 100, tickets must be purchased in advance of the evening and sales will be taken on a first-come, first-served basis. The March event sold out within 72 hours, so be quick to book!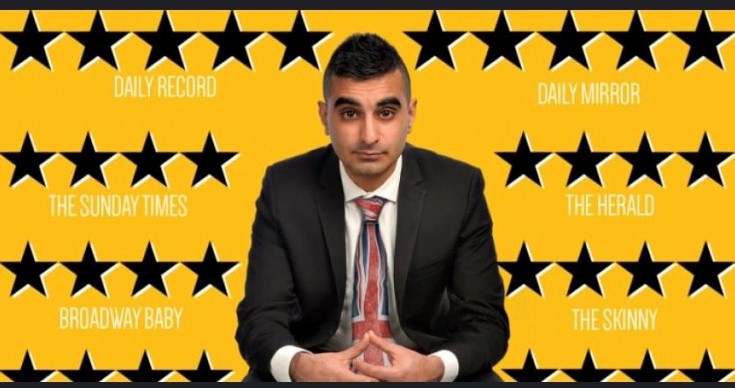 We're delighted to say that, after lots of string pulling and work behind the scenes, we've managed to reschedule our Comedy Night and secure the same great line-up for a future date: Friday 18th September. First refusal will go to people who'd already bought tickets to the event in March, which we had to postpone due to coronavirus; please confirm if you'd still like the ticket. anyone who can't make it or would like a refund, please let us know. Obviously, we will continue to watch how social distancing rules unfold, and keep you updated on any news about this new planned date.
"COVID SECURE" COMEDY NIGHT RULES
For further details on the rules for this event please click link above.
For ticket information for the event on 18th September, click on this link
"COVID-Secure" Comedy Night – 18th September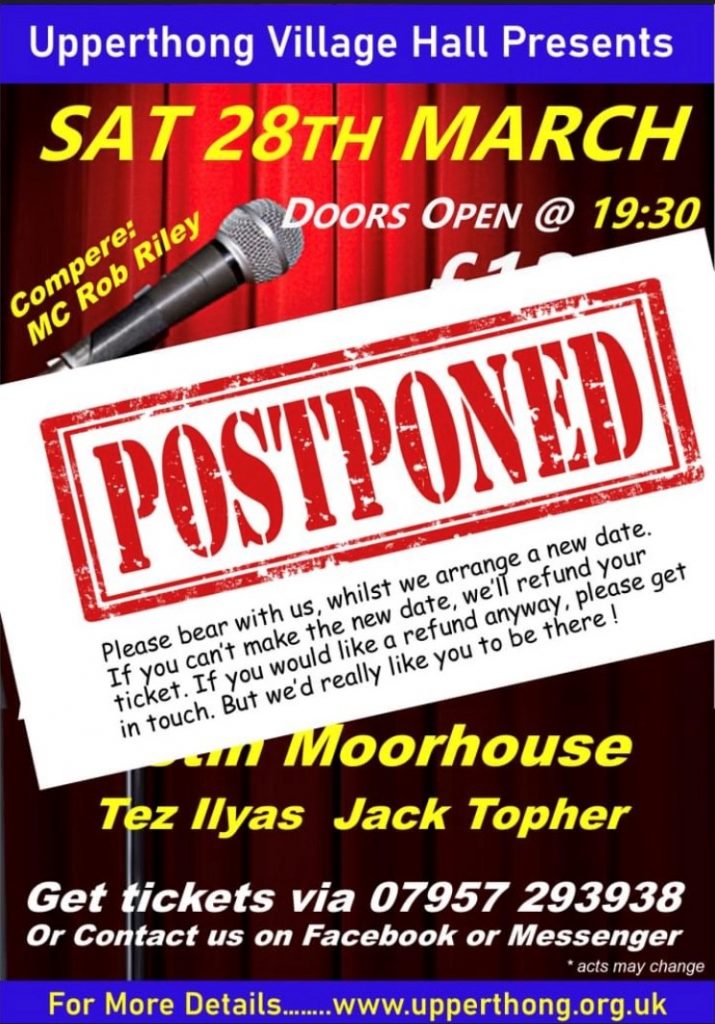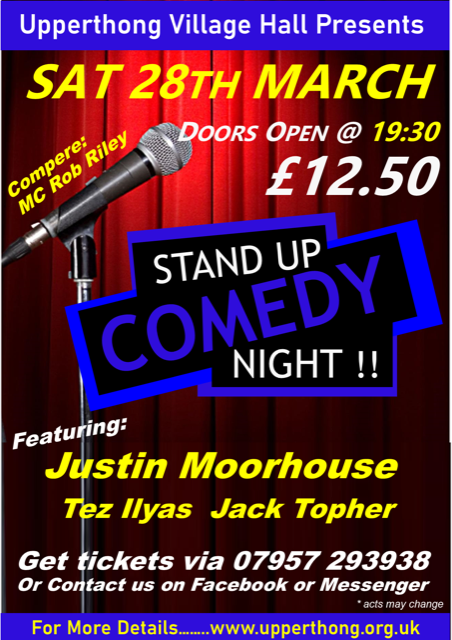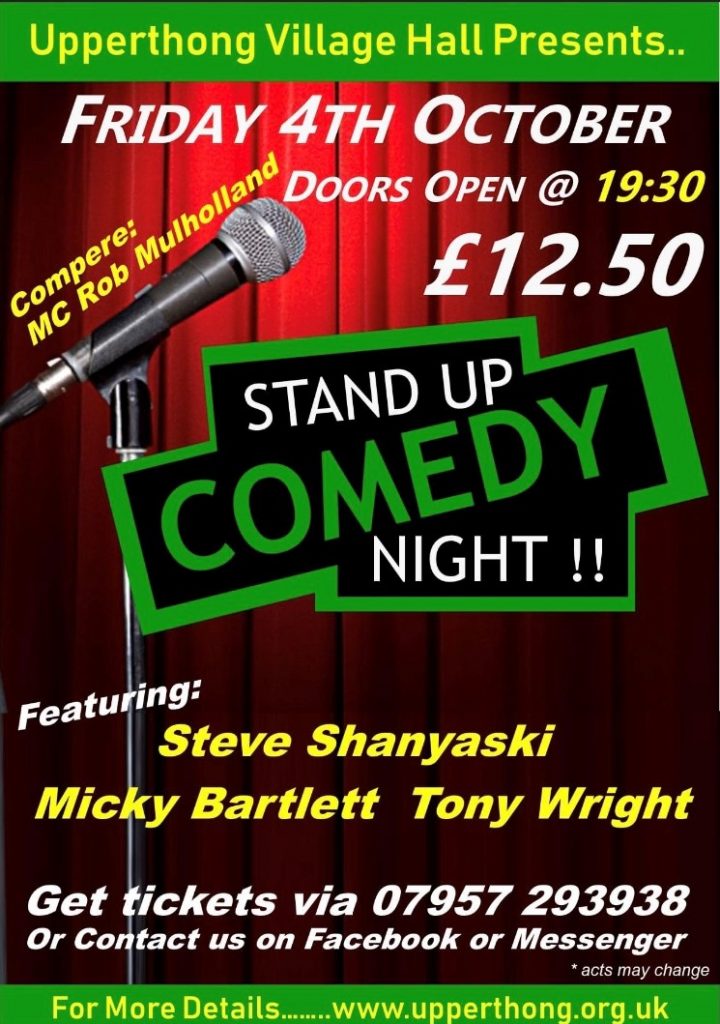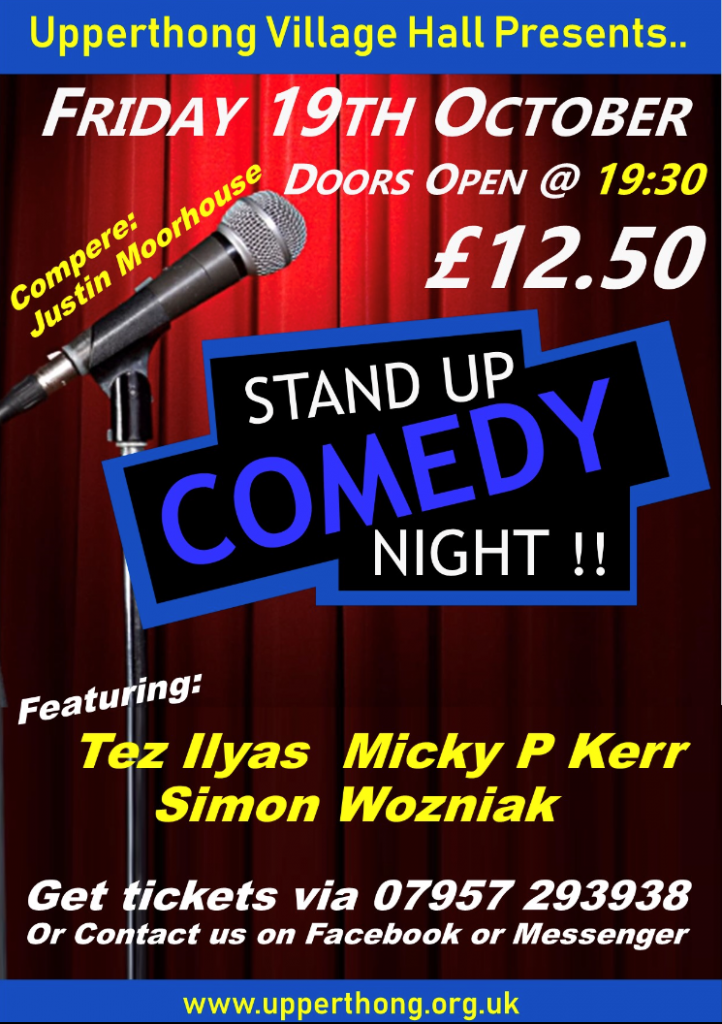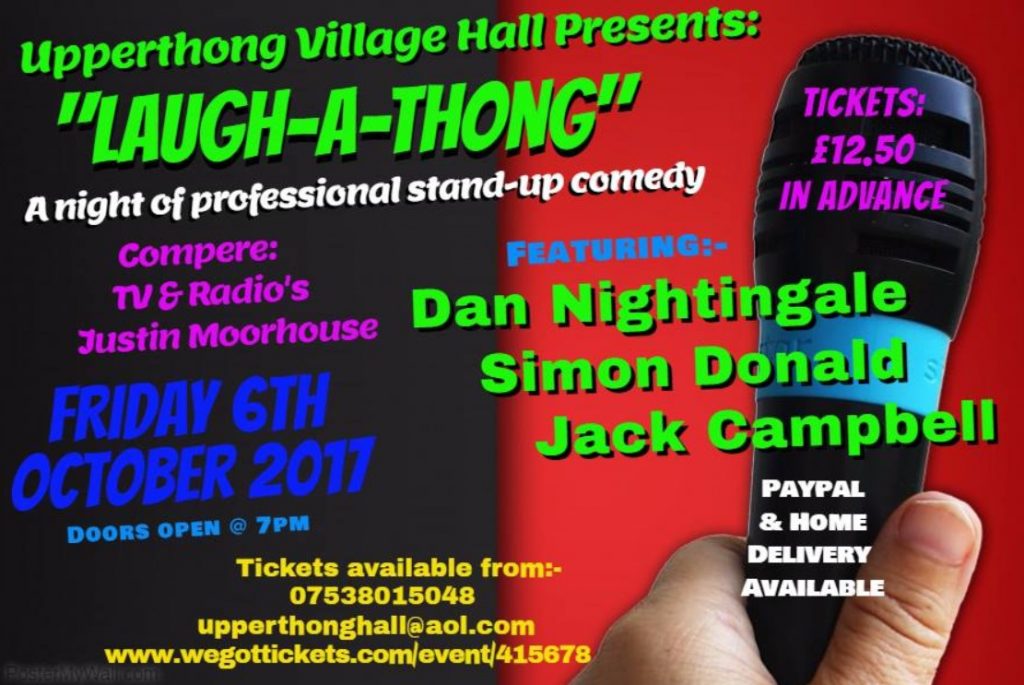 Our compere for our 6th comedy evening was a familiar face Pete Otway. Headlining the show was Newcastle's Gavin Webster. He was best known to the world for his portrayal of 'Joe' in Ken Loach's 2016 BAFTA winning film I, Daniel Blake. He was ably supported by Musical comedian Mitch Benn (a star of Radio 4) & Bolton's aspiring comedian Chris Kehoe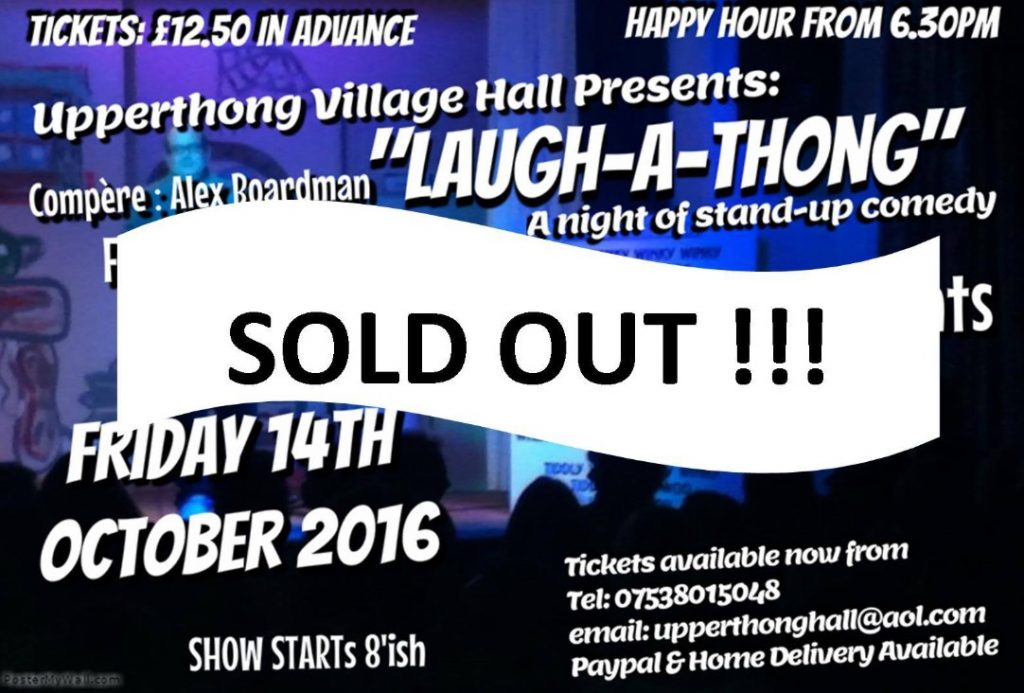 Comedy returned to Upperthong Village Hall on Friday 14th October for the fifth Laugh-A-Thong and, once again, four fantastic acts ensured a sell out event. Archie Kelly is best known for his comic portrayal of Kenny "Dalglish" Senior in the award winning Peter Kay's Phoenix Nights. Nick Doody's career as a stand-up got off to a pretty good start, when Bill Hicks asked him to support him on his final tour of the UK. Will Duggan and Alex Boardman completed the bill.
Compère for our first evening was TV and Radio's Justin Moorhouse. He appeared in Peter Kay's Phoenix Nights and introduced three professional stand-up comedians – Dan Nightingale, Simon Donald and Jack Campbell.