November 2019 saw the hugely successful Christmas Fayre at Upperthong Village Hall, bringing together local artisans, retailers and our wonderful Upperthong community. Beautifully laid-out tabletop stalls brimmed with gifts, crafts and cards and gave visitors the chance to get a head start on Christmas shopping, all whilst supporting local businesses and even charities.
Serving festive refreshments and good old bacon sandwiches, too, the atmosphere in the busy hall was alive and full of cheer. It was such a great collaborative event; we are keen to make sure we create an equally impressive gathering again this year!
Setting up for our first ever Christmas Fayre, 2019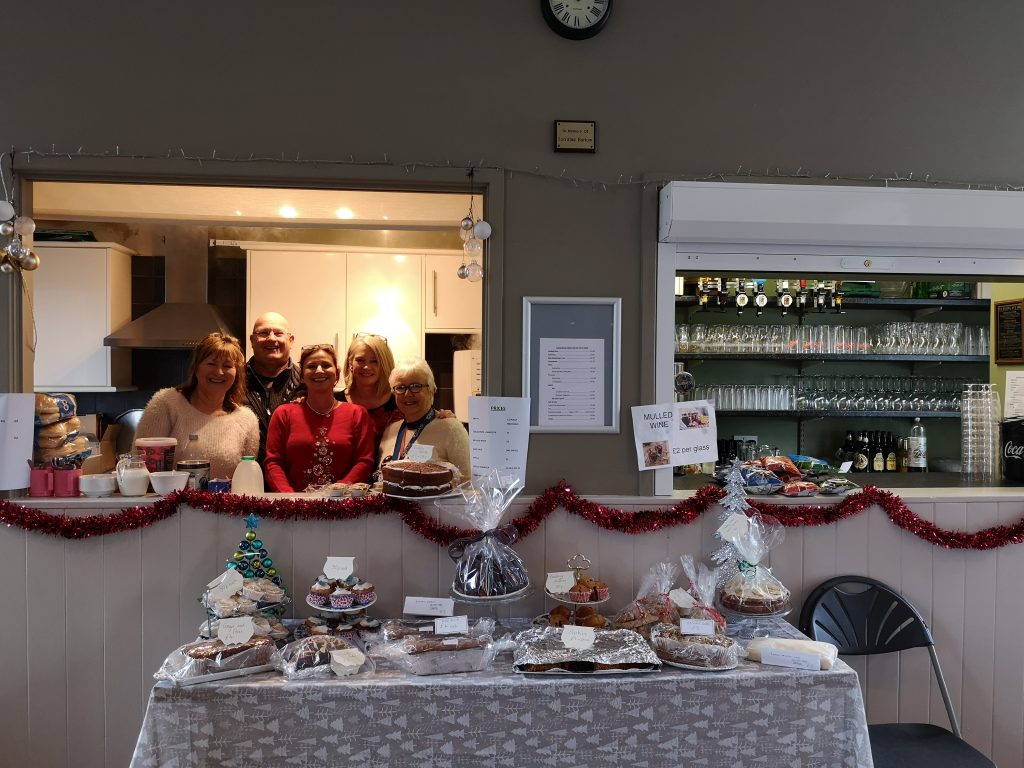 And…… It's Underway
So, with positive heads on, we are ear-marking 28th November 2020 for our next festive fayre. We are keeping a close eye on any relaxing of the COVID 19 restrictions and will keep this page updated with any changes to our plan. Let's hope we can all celebrate our amazing community again very soon.